Quick Links:
Summer Job Opportunities
Camp Health, Hope & Happiness is committed to workplace equity and diversity. We welcome applications from people of any race, national or ethnic origin, colour, religion, sex, age, sexual and gender identity, or gender expression. Camp He Ho Ha ensures each individual has genuine, open, and unhindered access to employment opportunities.
We welcome enthusiastic and community-minded individuals to join our hard-working team. As a part of our team you can make a difference in the lives of persons with special needs.
"I thought I was coming to camp to make a difference in the lives of people with disabilities. These people ended up changing my life forever, allowing me to see how beautiful each and every individual is; allowing me to see beyond any "disability", to the true ability in everyone. Working at Camp He Ho Ha has taught me more about life and all it has to offer than any formal education ever could."
Kandis Morneau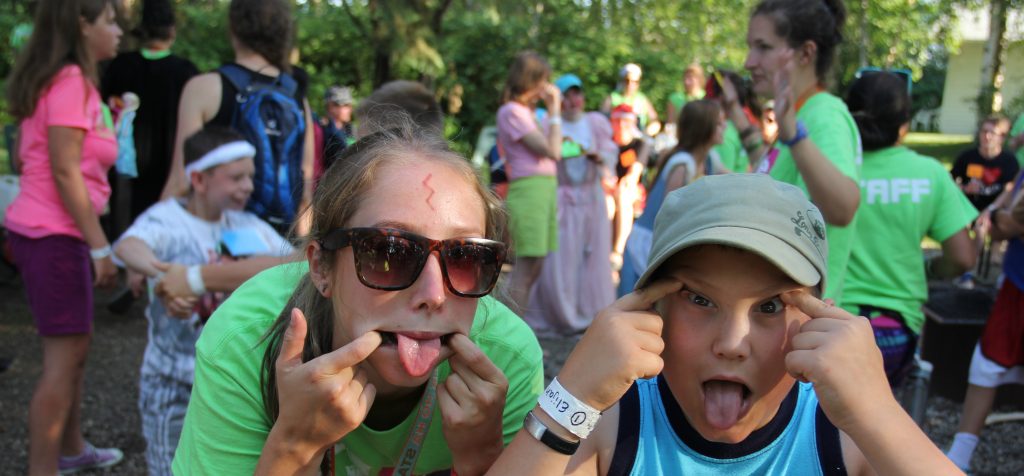 Each summer we employ enthusiastic individuals from across Canada to provide personal care, programming and medical care to our campers. Our elite team of counsellors are selected based on skill, leadership, and passion -all necessary skills in working with individuals with mental and physical disabilities.
Before campers arrive, our exceptional summer camp staff attend a mandatory extensive orientation. Training includes personal growth, communication & team building, dealing with behaviours, lifts & transfers, emergency procedures, fire safety, legal & liabilities, camp philosophy, caring for people with disabilities, and more! This in-depth training provides summer staff with the information and unique skills required to succeed.
We hope you consider joining our team!
Thank you for your interest.
2023 Summer Camp Cancelled
The application for ALL 2023 summer positions has been closed.
ASSISTANT COORDINATOR (1 position)
May 11 – August 19, 2023
4th Year Grad Nurse or RN (1 position – RN is NOT required)
May 11 – August 19, 2023
3rd YEAR NURSING STUDENT (1 position)
May 11 – August 19, 2023
COUNSELING TEAM LEADERS (5 positions)
May 11 – August 19, 2023
CAMP COUNSELORS (30 positions)
May 13 – August 19, 2023
CLIMBING WALL COUNSELOR (1 position)
May 13 – August 19, 2023
COUNSELING LIFEGUARDS (2 positions)
May 13 – August 19, 2023
CLIMBING WALL FACILITATOR-RESOURCE (1 position)
May 11 – August 19, 2023
BARGE DRIVER RESOURCE STAFF (1 position)
May 11 – August 19, 2023
ARTS AND CRAFTS FACILITATOR-RESOURCE (1 position)
May 11 – August 19, 2023
SPECIAL DIET RESOURCE (1 position)
May 11 – August 19, 2023

If you have any questions feel free to contact:
Summer Camp Coordinator
Phone: (780) 429-3277, Ext. 240
Email: coordinator@camphehoha.com