Quick Links:
Camp He Ho Ha offers an array of adapted summer programming for individuals with mental and physical disabilities. Our 6-day residential programs and online virtual camps appeal to individuals with special needs regardless of the type or degree of disability.
The camp experience is an opportunity for individuals with special needs to:
Enjoy a break from their daily routines
Form meaningful friendships with others
Experience adapted recreational opportunities
Become part of an inclusive community
Experience independence
Build self-confidence
Experience the dignity of risk
HAVE FUN!
THANK YOU
A very special thank you to the Children's Ability Fund for their sponsorship of our Teens and Children (6-22 yrs) with Physical Disabilities Camp and the Rumbold Foundation for their 2020 sponsorship of the Adults with Physical Disabilities Camp.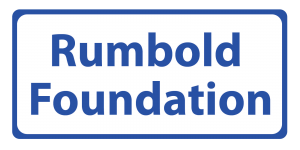 The Children's Ability Fund has been a life-long supporter of Camp He Ho Ha, and we are eternally grateful for their support. In 2019, the Children's Ability Fund gave Camp an extremely generous gift of $250,000. Every year for ten years, $25,000 will be used to sponsor our camp for Teens and Children with Physical Disabilities. We sincerely thank the Board of the Children's Ability Fund for designating this generous gift to Camp and children and teens with physical disabilities.
In 2019 Grace and Arnold Rumbold established the Rumbold Foundation to meet their philanthropic goals, and to ensure the sustainability of their chosen charities! Camp has been fortunate to receive a very generous donation of $25,000 from these kindhearted individuals through their Foundation. Our heartfelt thanks go out to Grace and Arnold Rumbold and the Rumbold Foundation for generously supporting our Adults with Physical Disabilities summer camp.