Quick Links:
Gift Guide
Every single donation makes a difference helping change lives and empower people of all abilities at Camp Health, Hope, & Happiness. There are so many ways you can give to camp it can be overwhelming. Your generous gift has a profound impact on our children and adults with disabilities.
Here are a few of the ways you can give knowing your gift makes a difference.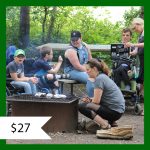 $27 – Camp Out
Evening Camp-out supplies (night 2 or 4) for 32 campers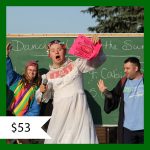 $53 – K Kourt
K kourt and Performing Arts Supplies for 16 campers for 1 week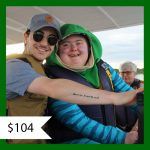 $104 – Barge
1-hour barge ride on lake isle for 16 campers (supervision, fuel, oil, fishing supplies, etc)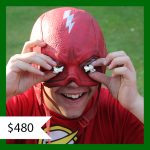 $480 -Lunch
Provide 1 camp meal for 80 campers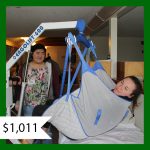 $1,011 – Medical
Medical and personal care supplies for 3 camps (240 campers)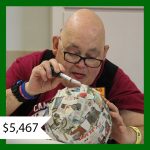 $5,467 – Artsy
Arts and Crafts/Evening Program supplies for entire summer – 60 summer camp days – 740 campers
The above are examples of how your gift to camp can be used.
All donated funds support Camp He Ho Ha in providing FUN and inclusive adapted recreational summer camp programs to individuals living with physical and mental disabilities.