Quick Links:
Purchase a Sweater
The Move, Groove & Improve for Health and Happiness Challenge is a 20-week team or individual fitness challenge from March 28th, 2021- August 14th, 2021. We have challenged our supporters to take care of their mental and physical health through a virtual exercise challenge.
Did you know you can earn this exclusive sweater FREE? Raise $300 in donations for Camp He Ho Ha and you can earn this exclusive sweater for FREE! Visit movegrooveimprove.camphehoha.com to sign up and get started now.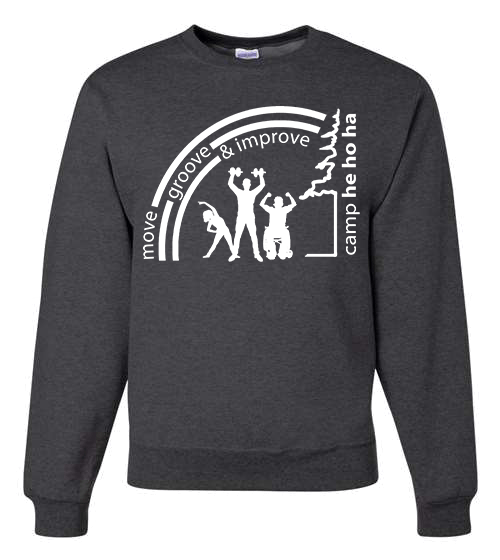 Free sweater pick-up is available in Edmonton (location to be announced). If you require shipping a $20 flat rate shipping fee applies. Please select your purchase price according to your shipping selection.
For multiple sweater purchases, please complete this form for each item.
Although the payment form uses the term "donation" the purchase of a sweater is not eligible for a donation receipt. A receipt of purchase will be provided.