Quick Links:
Virtual Camps
We are excited to offer exciting and fun year-round virtual camps! All camps are designed to meet the needs and interests of individuals with disabilities. Our campers love the fun and social aspects of our various virtual camps. Topics include arts & crafts, games, skit night performances, counsellor punishments, dance nights, relaxed chill & chats, and more!
To register for an upcoming virtual camp check out our virtual camp Schedule:
| | | |
| --- | --- | --- |
| September Dates | October Dates | November Dates |
| Wed. Sept. 6, 2023 | Wed. Oct. 4, 2023 | Wed. Nov. 8, 2023 |
| Wed. Sept. 20, 2023 | Wed. Oct. 18, 2023 | Wed. Nov. 22, 2023 |
We began offering virtual summer camp programs in July 2020 after the cancellation of in-person summer camp programs due to Covid-19. It was obvious that there was a need for Camp to continue offering opportunities for our campers to see each other and have fun. The virtual camps were born and are still going strong. We hope you will join us at an upcoming virtual camp!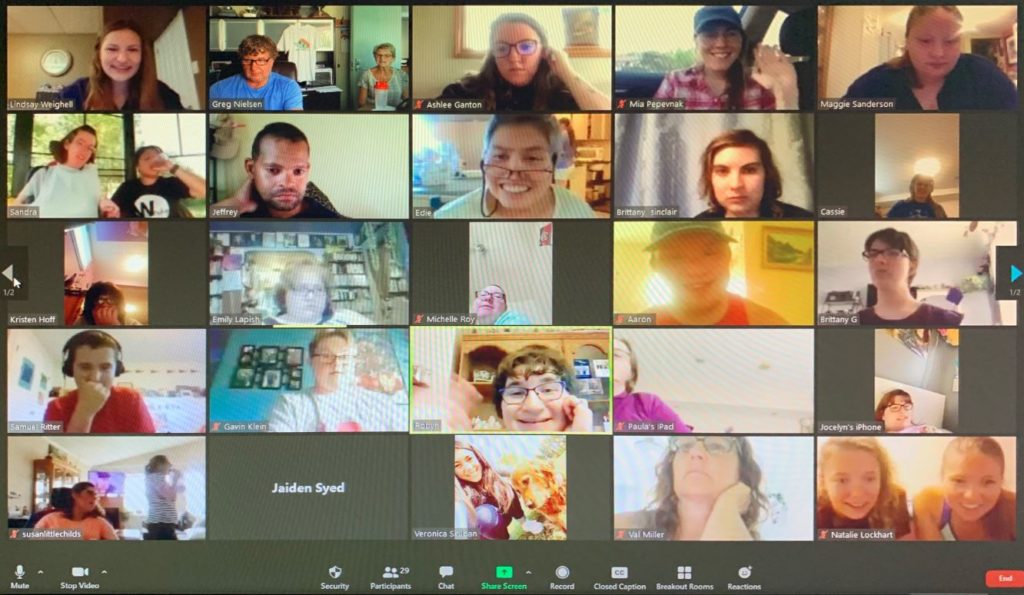 THANK YOU
A very special thank you to Inter Pipeline for their sponsorship of our 2022 Virtual Camps.

A new supporter of Camp He Ho Ha, we are exeptionally grateful for Inter Pipeline's support for these important programs. Their gift of $5,000 helps support virtual camp programs for individuals with disabilities. Our sincere thanks to Inter Pipeline for funding this program and making this generous gift to Camp Health, Hope & Happiness.